| | |
| --- | --- |
| | |
| Name | Goddess Summer |
| Age | Unknown |
| Place of Residence | Cornwall & Brighton, United Kingdom |
| Role | Dominant |
| Website | https://MyQueenDom.co.uk |
Goddess Summer Jane is one of the most famous British Dominatrixes & FinDommes of the new FemDom generation of the second decade of the 21 century.
Based in Brighton, her domination practices vary from feminization and sissification to keyholding guidance and control of her slaves lives. Another remarkable fact is that she is also responsible for the audiovisual content of her videos..
In the last years she became one of the most successful adult content creator on content selling website OnlyFans. She is known for her infamous tours with sissies at the Brighton Beach concourse and for spreading the word between vanilla women in order to make them embrace the Female Led Relationship and the benefits of sissy chastity.
Biography
An empowered personality, fearless attitude and owner of a sweet but sexy voice, Goddess Summer Jane started in the BDSM scene at the age of 17 when she attended her first Fetish themed party. Around the same time after becoming an adult, Summer Jane became a Dominatrix and started incorporating sissification & control practices into her list of fetishes for clients all around the world.
At college she recalls having her first real sissification session with a classroom mate at her apartment while they were having a drinking meeting together. From that moment on, Summer became aware of how good she was into sissyfing biological men both in person and remotely with the help of webcam and control software.
According to Goddess' philosophy, the growth of males that need to be transformed as sissies is a natural response to the open society in which Western Hemisphere is living since a few years ago. The idea of becoming a sissy makes them feel relieved it's sometimes the only way in which they can express their real self without inhibitions. Despite her work on sissies, Goddess has also male slaves and submissives and she is a firm believer in equality and respect for all genders and sexual expressions.
She did a lot of work into convincing both sissies and vanilla women into this lifestyle. When she is transforming a sissy she usually helps this process with a mix of always consensual (she always talks limits and the do's and dont's of her slaves to reach an agreement) control of data and training in permanent chastity (with her keeping the keys, a practice known as keyholding); also she gives the sissies tasks like having permanent hair removal, starting a job into sex work or pornography and ultimately having effeminate tattooes with, of course, the initials of Her name.
…I have been spreading the word for over a year now & thousands of Girls know about Male chastity thanks to Me…

Goddess Summer Jane about her FLR lifestyle teachings
Most recent activities in Goddess Summer Jane's life are the recording of humiliating sissy sessions at local Brighton's sex shops; making them eat her "sweet treats" (candies made by her with special ingredients such as bugs, dry leaves, Goddess saliva and chocolate), conversion of vanilla women into the Dominant role and alternating keyholding with intentional losing of her slave's chastity cage keys.
___________________________________________________________________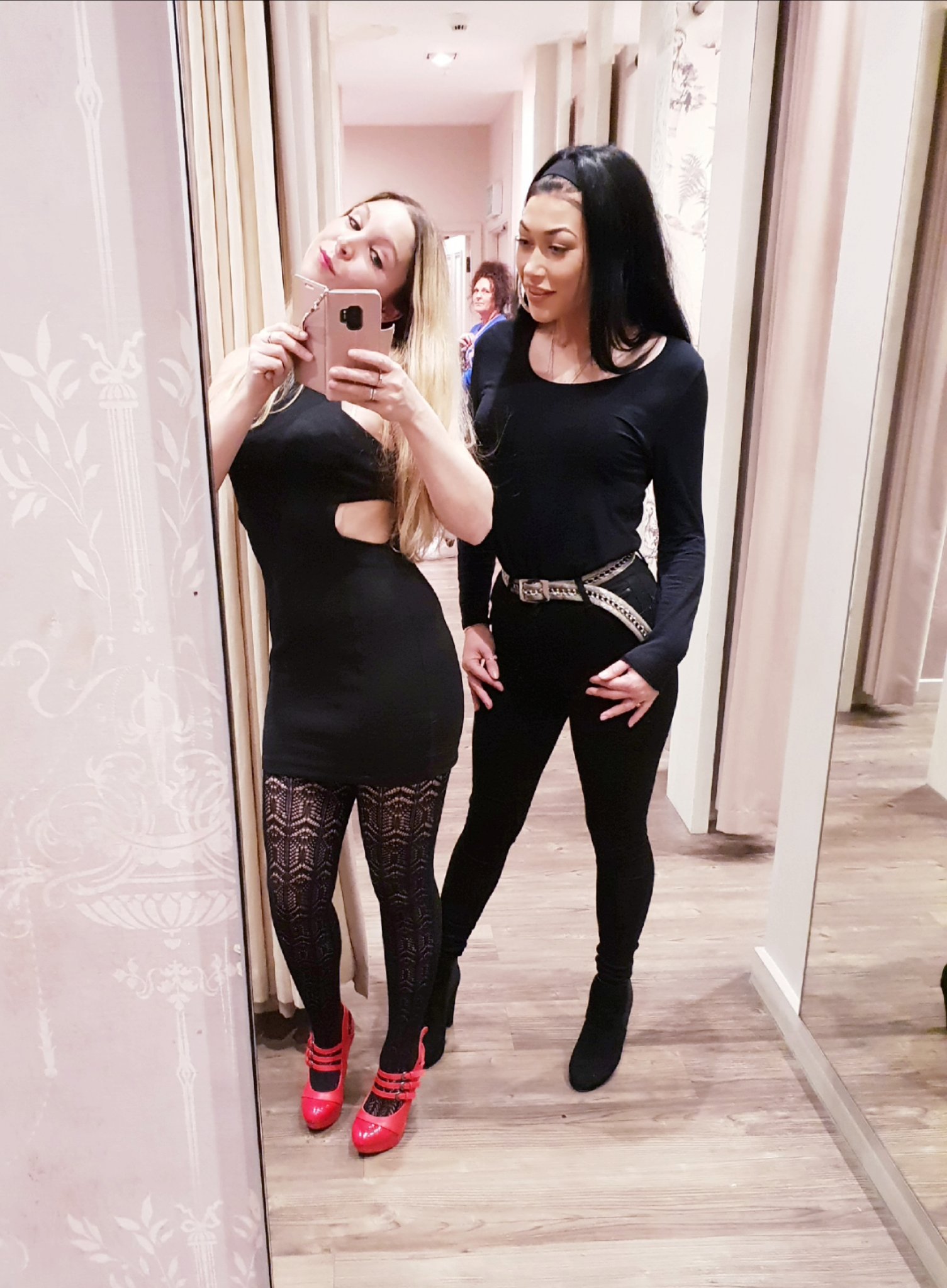 Conversions
Goddess is known for converting vanilla women and men into the sissy & FemDom way of living. To date, there is a long list of people that were touched by her teachings, this also can be documented as one of the first serious attempts to create a more equal society in which Women are at top of the social pyramid and sissies becoming their submissive servants.
The following is a short list of Goddess Summer Jane disciples and pupils:
Beth (a Brighton local that is currently learning about the benefits of owning sissy slaves)
Several women from Brighton
Tens of men & women transformed into sissies or slaves such as: GSJ mother's webmaster
___________________________________________________________________
Gallery
___________________________________________________________________
Links